About Us
Whose Travel FSU.ORG
A British Company
Travel FSU.ORG is the Largest & Oldest D.M.C Organization in The World with 30 years Operational Experience
Providing Packages for 28 Countries covering F.S.U (Former Soviet Union), C.I.S (Central Independent States) & Eastern Europe.
Is a MULTI BOUTIQUE DMC with offices in Almaty , Baku, Bishkek, Moscow ,St Petersburg, and Tashkent with all ground handling controlled by our own staff.
ABOUT KYRGYZSTAN
Kyrgyzstan is a rugged Central Asian country along the Silk Road, the ancient trade route between China and the Mediterranean. The Tian Shan mountains, which surround the old caravan route and dominate the country, are home to snow leopards, lynx and sheep. In the south, the millennia-old city of Osh has a huge, busy bazaar that was once a stop on the Silk Road.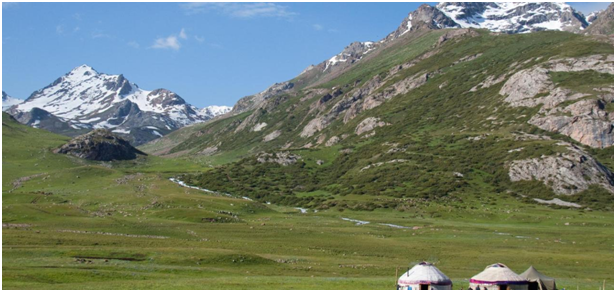 ABOUT BISHKEK
Bishkek, the capital of Kyrgyzstan, borders Central Asias Tian Shan range. Its a gateway to the Kyrgyz Ala-Too mountains and Ala Archa National Park, with glaciers and wildlife trails. The citys arts scene encompasses the monumental State Museum of Fine Arts and the colonnaded Opera and Ballet Theater. The vast, central Ala-Too Square features the Manas monument, honoring the hero of the Kyrgyz Epic of Manas.
Bishkek is a relatively new city and has limited historical sites, but it makes a great place to start your trips to the mountains and alpine akes of the Tien Shans.Bishkek is, however, an interesting example of a planned city; laid on a grid with wide boulevards flanked by irrigation canals and large trees, buildings with marble façades, and Soviet apartment complexes.